we surpass the safety standard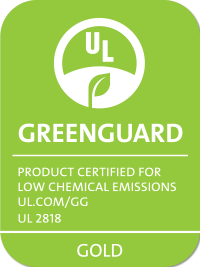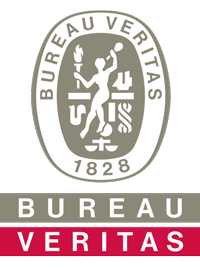 WE ARE COMMITTED TO THE HIGHEST STANDARD OF SAFETY!
Our cribs are JPMA certified to meet Federal and ASTM safety standards. Our cribs are Greenguard Gold certified, which ensures they meet stringent voluntary chemical emissions requirements, such as being screened for formaldehyde and more than 10,000 volatile organic compounds (VOCs). Karla Dubois are the ONLY Green Guard Gold Certified branded furniture offered at Babies R Us.
Safety is the #1 priority at Karla DuBois.
"Caring for the future," means we must nurture our children when they need us the most. Just like the trees we plant on behalf of your children with every crib purchase, protecting babies when they are most vulnerable will ensure a brighter future for them and our planet.

This is why crib safety is one of the most important guiding principles at Karla DuBois. Starting from our designs without moving parts to our use of sustainable, eco-friendly materials to our solid wood construction, we are dedicated to producing a product that is safe for your baby, while maintaining a modern, classic style you crave.
All of our furniture exceedsvoluntary ASTM standards in addition to CPSC regulations. We also have created our own rigorous quality control program to stay ahead of industry standards.
We volunteerily test our cribs every 6 months to make sure they exceed the highest government standards.
LEARN MORE ABOUT GREENGUARD CERTIFICATION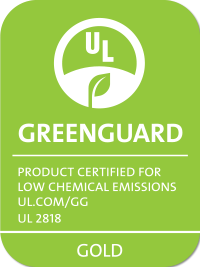 The GREENGUARD Certification standard is based on some of the most stringent chemical emissions standards in the world and is the first voluntary North American product emissions certification created specifically for commercial building products.
This certification verifies that products meet stringent health-based chemical emission limits criteria established by the U.S. Environmental Protection Agency (EPA), State of California, and other reputable public health agencies. These are nationally recognized voluntary standards which establish requirements for low-emitting products used in indoor environments, such as building materials, finishes, furnishings, cleaning products, and electronic equipment.
Children are more susceptible to pollutants than adults because they are still growing and breathe in proportionately more air. This means indoor pollutants, such as certain chemicals, particles and allergens, can cause more severe health effects in children.
Indoor Air is 2 to 5 Times More Polluted Than Outdoor Air
Most of our exposure to environmental pollutants occurs by breathing the air indoors. These pollutants come from activities, products and materials we use every day. The air in our homes, schools and offices can be 2 to 5 times more polluted, and in some cases 100 times more polluted, than outdoor air. These are caused by chemicals, mold, particulates and poor ventilation.
People Spend 90 Percent of Their Time Indoors
Indoor air quality is a significant concern, because when the hours spent sleeping, working in offices or at school are added up, people on average spend the vast majority of their time indoors where they are repeatedly exposed to indoor air pollutants. In fact, the US Environmental Protection Agency (USEPA) estimates that the average person receives 72 percent of their chemical exposure at home.